About us
About Lizard Point Quizzes
Lizard Point Quizzes is a small family-run business, in southern Ontario, Canada. We have been providing free and fun educational content since 1997 (I started building it to help our kids in school when they were little, now one of them helps with code development).  We are passionate about geography and believe in the importance if teaching kids and learners of all ages, about the world we inhabit together.   We are strongly committed to maintaining the website as a family and school friendly, safe for all ages website. Your enjoyment of this site, and your privacy, are top priorities for us.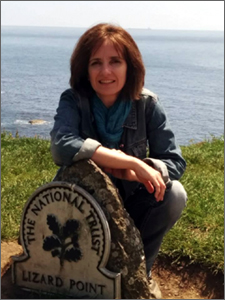 The story of our name
A lot of people ask us how we got the name Lizard Point. Honestly, it was just a somewhat random atlas-pick; I didn't have a clue where it was, but I liked the sound of it.  Geographically, Lizard Point is the most southerly point of mainland Great Britain, on the tip of the Lizard peninsula. I chose the website name in the late 1990s, but it wasn't until June 2014 that I actually visited Lizard Point!  And, if you haven't been, I suggest you put it on your list of interesting places to visit.
How to Help Us
If you use the website regularly (especially if you use ad-blocking software) please consider making a donation to help fund the quizzes. The donation is done through PayPal, but a PayPal account is not required if you pay by credit card. Please note that donations are non-refundable.  
Thank you.