Easy Share a quiz to Google Classroom
Sep
27
2018
Just a quick announcement - if you have a Teacher Plus account, we've added an easy way to share and assign quizzes to your Google Classroom.
Look for the Classroom Share icon on the share bar below the quiz question/answer area: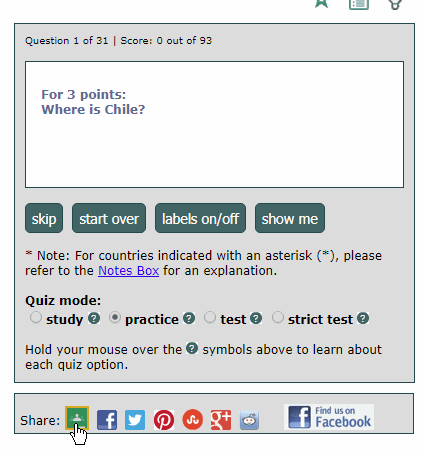 Google classroom is a great way to set up students, classes, calendars, discussions and keep them all organized.  Now it's easier than ever before to integrate Lizard Point Quizzes into your class.  We have added the Google Classroom Share button to all 500+ quizzes. 

Please refer to official Google documentation for how to sign up for a  G Suite for Education account.