Mar
04
2019
We've got a new quiz for you: World Deserts. The quiz asks you to click on the map to identify 30 of the world's largest deserts, so it can be a bit challenging.
But it's customizable! So you can pick from the pool of questions to ask just the ones you want. And, as like all customizable quizzes, you can force the mode (to test, strict and super strict) to make the quiz extra challenging.
Take a look at this sample quiz, The 15 largest deserts in the world.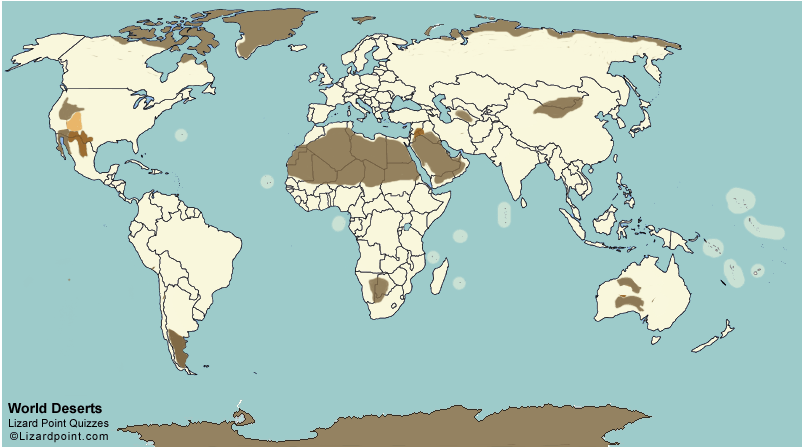 Or perhaps  you would like to try the full 30 question quiz?  Good luck!