Oct
26
2018
Teacher plus accounts can view all their student scores, including the date and time the quiz was completed. Until now, the completion time has always been stated in US/Canada Eastern time zone.
But you can now change your time zone setting - in either of two places.
Option 1 - right on the Student Scores Details screen, just click on "edit" in the timezone area, and you'll get a dropdown for you to select your timezone.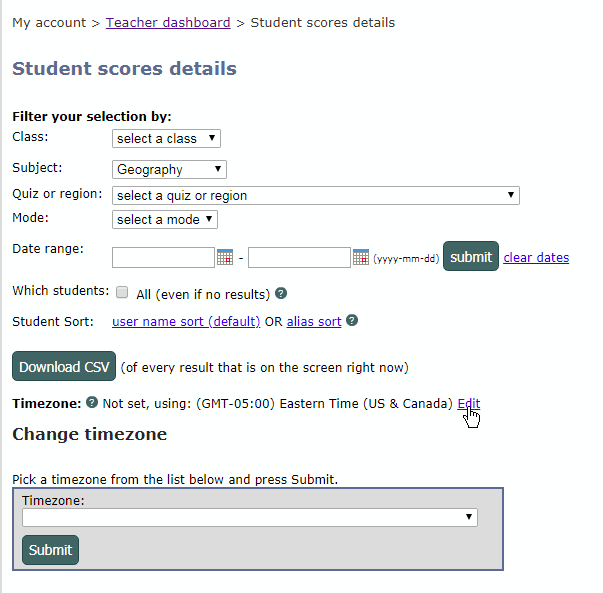 Option 2 - go to your My Account tab, and then to My Account Settings, and you'll get the same dropdown box to select your timezone.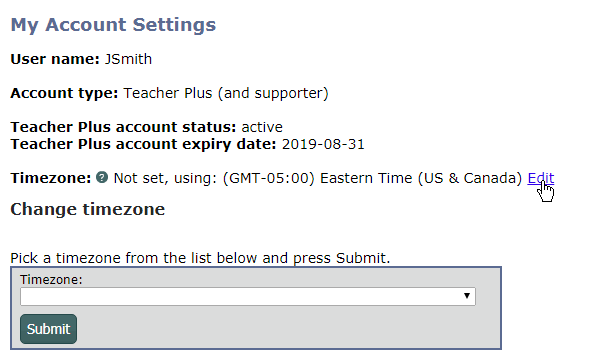 And voilà... your students' times will be in your specified zone.

From this:

 To this:

The timezone will also be applied to your score downloads.