Help: Pass Threshold
What is the pass threshold?
Pass threshold is used only for tests done in strict test mode. Students that meet or exceed the pass threshold in strict test mode earn credit towards their student stamp,

and any strict test results that meet or exceed the threshold are indicated with a green check mark on the student's quiz details page.
Students are free to set their own pass thresholds, but the teacher can also change it for the entire class.
Sample quiz details screen: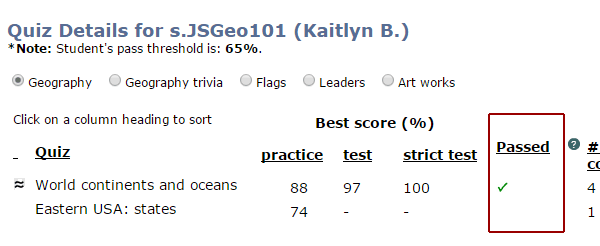 Changing the pass threshold for the class
Sample screen: