Help: Update student aliases
Student aliases help the teacher identify students when viewing their results.
ONLY the teacher sees the aliases; the students do not sign in with the aliases.
aliases can be used with both generated and student-owned accounts.
although only the teacher can see the aliases, it is recommended, for child protection, that you do not input the full names of students under the age of 13. Just use last name initials if you need to qualify first names.
Where you'll see the aliases:
Student aliases are seen on the View Results/My class page. They help you identify your students.
Sample screen: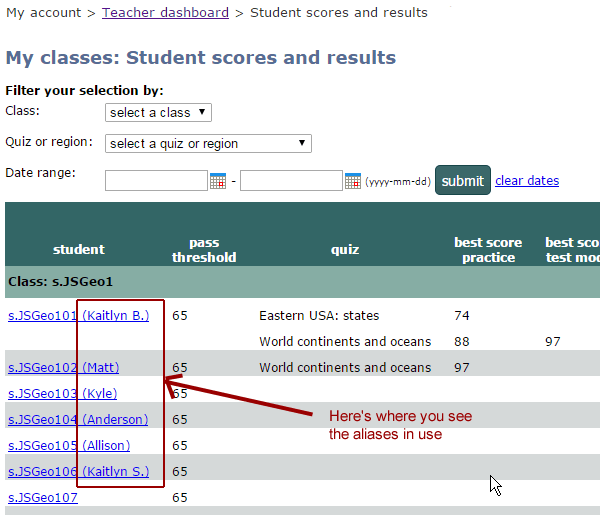 How to add or update the aliases:
You can access the screen to add or update the aliases from the
teacher dashboard
.
If you have more then one class, select a class to begin: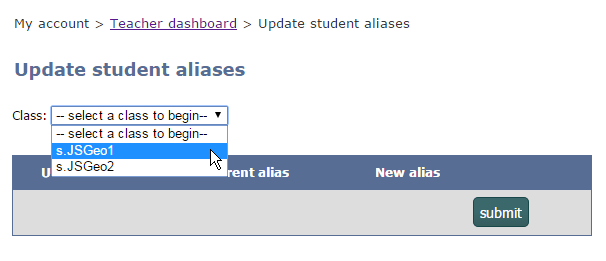 Then just type in the names, and submit!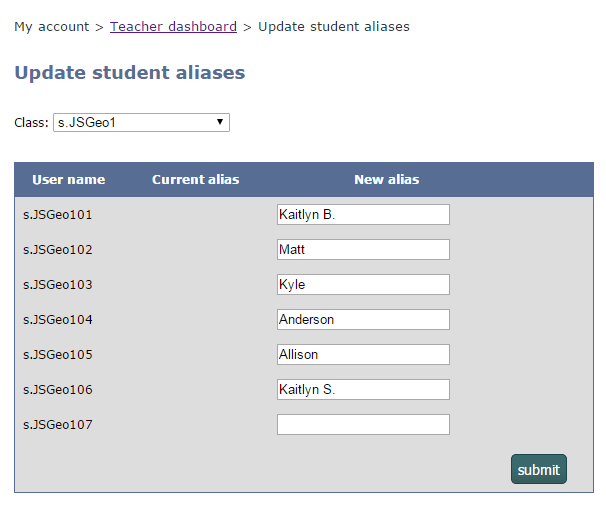 Notes:
only edit and submit one class at a time
if you want to delete an alias, just type in a space
when you reset a class at the end of the year, the aliases (as well as all scores) are removed.