About Lizard Point Quizzes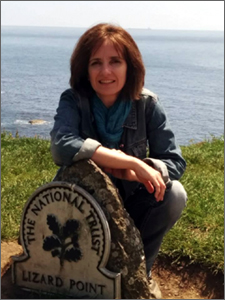 Lizard Point Quizzes is a small family-run business, in southern Ontario, Canada. We have been providing free and fun educational content since 1997.

We are strongly committed to maintaining the website as a family and school friendly, safe for all ages website. Your enjoyment of this site, and your privacy, are top priorities for us.
The story of our name

A lot of people ask us how we got the name Lizard Point. Honestly, it was just a somewhat random atlas-pick; I didn't have a clue where it was, but I liked the sound of it.

Geographically, Lizard Point is the most southerly point of mainland Great Britain, on the tip of the Lizard peninsula. I chose the website name in the late 1990s, but it wasn't until June 2014 that I actually visited Lizard Point!
How to Help Us

If you use the website with ad-blocking software, please consider making a donation to help fund the quizzes. The donation is done through PayPal, but a PayPal account is not required if you pay by credit card. Please note that donations are non-refundable. You can also chip in with a support plan that will remove the ads from our site.