Jan
03
2019
Burundi, a small nation in central east Africa, has declared a new capital city.

It was a promise made in March 2007, finally fulfilled. The Burundian government has officially declared the small town of Gitega to be its new capital city. The announcement was made over the Dec 22/23 2018 weekend, and Gitega became the capital on Dec 24.
How small is Gitega? The population of Bujumbura, the previous capital city (which will continue to be the country's economic centre), is approx. 331,700 (2018 figure). Gitega's population is 23,167 (2018 est.) 
Location of Burundi in central east Africa is shown on this map: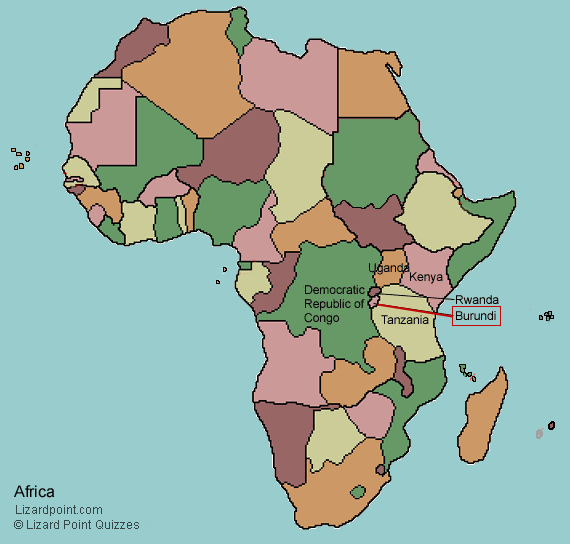 For the next few months (maybe longer), the African capital cities quiz will ask you, "Where is Gitega (previously Bujumbura)?", so if you have memorized Bujumbura, you'll still be able to ace the quiz.