Easier learning for the places in the UK
Mar
14
2018
If you're trying to learn UK major cities or the counties of England, it just got a bit easier. With a premium account, you can now customize these quizzes to include just the questions you are trying to learn.  

To customize these quizzes, sign in with your premium account, and head to the Create your own Custom Quiz page.

As an example, I set up an England: West and East Midlands quiz.  Now you can go ahead and create your own quizzes for whatever county groupings you wish to study. Learning is always easier when you break it down into smaller chunks.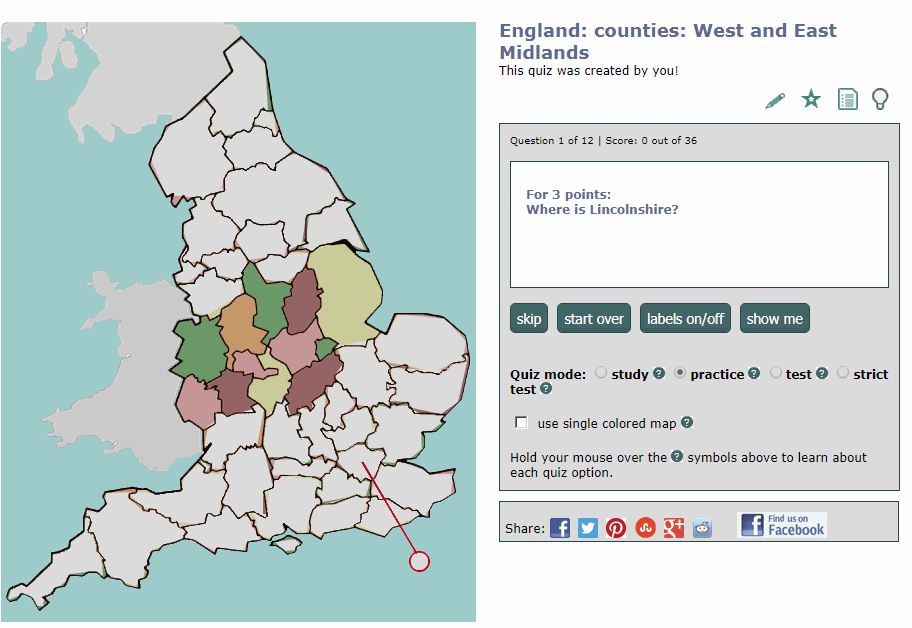 If you aren't familiar with custom quizzes,  you can learn about them in the Custom Quiz FAQ.

To customize these quizzes, you need a Teacher Plus account or any of our Individual support plans.